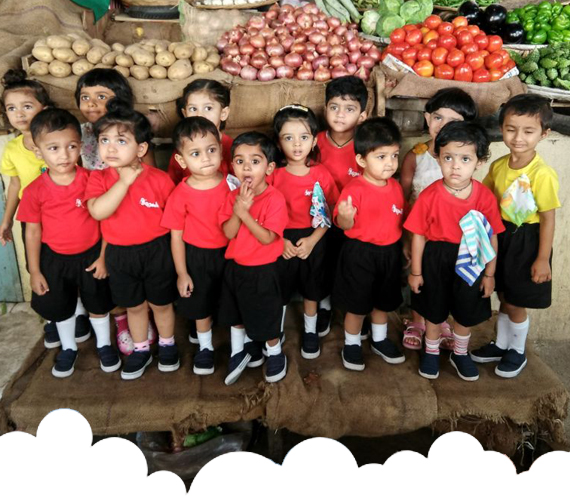 Bhatukalee is a leading Chain of Corporate day care centers. We establish us as one of the best service provider and growing daycare, activity center and preschool chain in kothrud area. Our corporate and professional management empower our systems to such a high level of professionalism into our attitude of awareness in combination of motherly touch in our behavior while handling each child. Our staff trainings and continuous management audits ensures quality of services at the level of optimization day by day.
Bhatukalee is a traditional Maharashtrian indoor game typically played by girls and boys. It was ideally devised as a method for role play in real life with fun and play. With this very concept, Bhatukalee came into existence. Science proves that when fun and creativity is involved, children learn and grasp better. Many parents nowadays are working and are guilty of compromising their child's growth and development. Bhatukalee thus eases the burden of such parents by helping their kids grow through learning and playing creatively.
We are a team of people who are passionate about child development. We nourish every child's emotional, social and physical development. Maintaining a balance between professionalism and parental care is our forte. We believe that every child is unique and thus design the activities and syllabi to enrich their uniqueness. Our aim is to be the best day care and preschool and to let parents work without worrying about their children's growth.